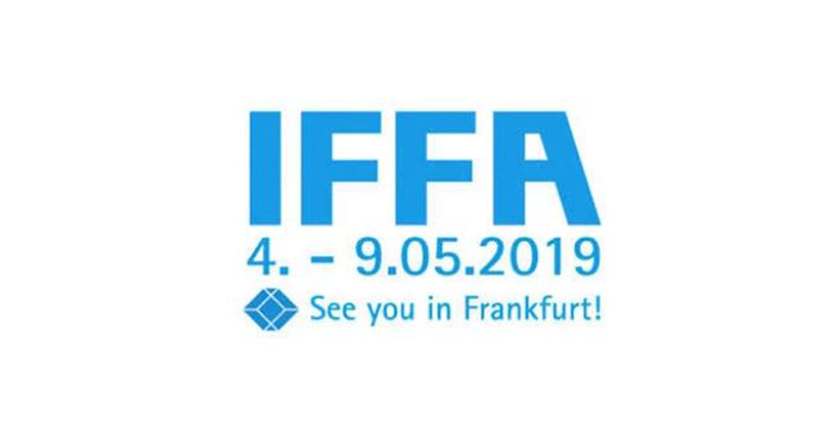 //EXHIBITING AT IFFA FRANKFURT//
From Saturday the 4th to Thursday the 9th of May JK SOMME will exhibit at IFFA 2019 (Frankfurt – GERMANY).
Join us at Stand F95 in Hall 8 (shared stand with our German agent VOS SCHOTT GmbH) where we will be showing an innovative vacuum can seaming family of machines – VACUMAT.
We are looking forward to welcome our customers and visitors from all over the world at our booth and to discuss JK SOMME solutions for vacuum seaming canned meat products such as luncheon meat, corned beef, ham…
It will also be the perfect opportunity to get to know our latest development in semiuatomatic can seaming machines showcasing our recently launched REINERTS.
We would be delighted to welcome you at our stand!
Feel free to contact us to arrange a meeting at IFFA:
Axel Somme, contact@somme.com
Interest in getting a free admission ticket? Please contact to admon@somme.com
The top themes of IFFA 2019:
On a three-yearly cycle, IFFA, the undisputed leader of the meat industry and magnet for the sector, brings together a wealth of global expertise and is the largest and most important one-stop forum for investment decisions. Only at IFFA can visitors get experience of the entire meat-processing chain, which is responsible for one of our most valuable foodstuffs – meat.
IFFA is where the sector discusses future-oriented subjects.
In 2019, the focus of the programme and the exchange of expert opinion will be on the top themes of:
* optimised production
* resource efficiency
* food safety
* digital solutions
* food trends
* increasing efficiency