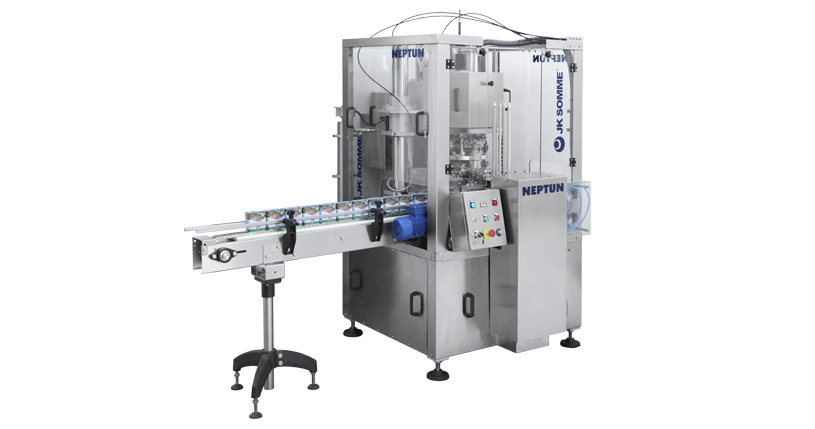 //INTRODUCING ROBOT ROUND CAN SEAMER//
JK SOMME is delighted to announce the commercial launch of the ROBOT round can seaming machine.
This fully mechanical round can closer was designed having in mind modern canneries where stainless steel is a must have. It is ideal for special deli/gourmet/high-value canners demanding a fully reliable seam in small batch productions.
Main advantages:
* Accepting can diameters up to 153 mm (603D)
* Capacity; <60 cans/min
* For both wet & dry applications
* Stainless steel finish
* One seaming head with still standing can seaming operation
* Effective under cover steam injection for seaming aluminum membrane lids
* Compact: 2300x1500x2000
* Fully mechanical
* Heavy duty, built to last
For deeper info: https://somme.com/round-can-sealer-robot