MANUFACTURING PROCESS OF A CAN SEAMER
A can seamer is manufactured entirely by hand and requires a fine-tuning. It can be compared to assembling a Swiss watch where the professionalism and skillness of the fitter plays a vital role. The precision in machining all of the parts must be total and the tolerances as low as possible.
JK SOMME has a wide range of can seaming machines. One of our most popular models is the MASTER 440 ECO. In this section we will explain in detail its whole manufacturing process.
Orders are placed for the manufacture and outsourcing of parts. There are two types of parts.
Custom design parts manufactured by JK SOMME and associated workshops. Our supply centers are:

JK SOMME machining workshop

Domestic machining workshops

Foreign machining workshops

Foundry

Commercial parts, supplied by top-class manufacturers, such as: bearings, motor-variators, PLCs, pneumatic cylinders etc.
INSPECTION OF PARTS AND ASSEMBLY OF GROUPS
Once all the parts are ready, an exhaustive quality inspection is carried out. Afterwards, they are moved to the assembly plant, where the 25 sub-assemblies of parts are put together. The main body, the gear box, the column, the clinching cam and the main gears are painted.
Once all sub-assemblies are finished they are fitted together inside the main frame of the the seamer. An important manufacturing control is performed at this stage, which consists on checking the concentricity between the seaming head and the lifter plate. Once this test has been passed, the electrical panel is installed.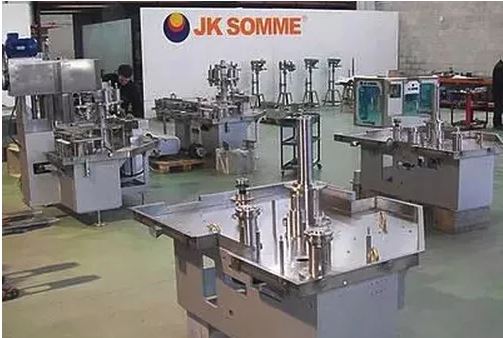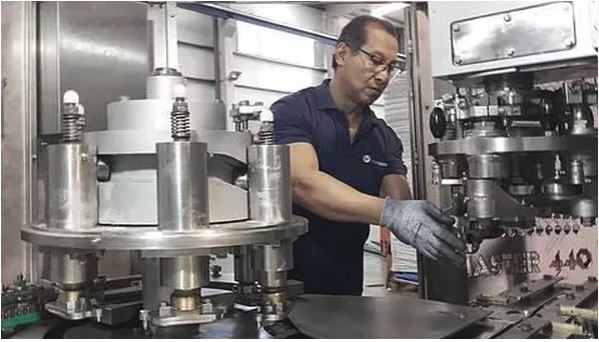 INSTALLATION OF THE TOOLING AND SEAMING TEST
Until this stage, the manufacturing process of all seamers is identical. It is at this point when a differentiating element is added: the tooling.
A tooling is a set of manufactured parts for seaming a specific shape or type of can. Parts that make up a tooling are the seaming chuck & rolls, the copying disc, seaming clamps, lids deposit, lid chain, lid loading ramp, timing screw, clincher plates, guides, etc. When designing the tooling we ask the can maker to supply technical drawings of the can body & lid plus their recommendations regarding seaming roll profiles.
Once manufactured, it is installed on the seamer and seaming tests are carried out. This is done with empty can samples sent by the customer (300 cans and bodies). We check the seaming parameters obtained (overlap, ondulations, etc.) and make adjustments until achieving perfection and final approval. Then the safety guarding & the LED lights are mounted and  finally electrical installation is finished off.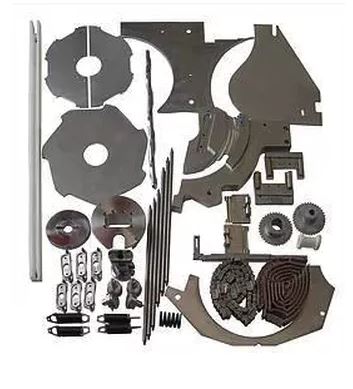 The seamer must eventualy pass the final "no-load run" test. This consists on keeping the machine running non-stop at average speed for 24 hours.
Once it passes this test the MASTER 440 is covered with a protective plastic liner and placed on a wooden platform ready for pick up.